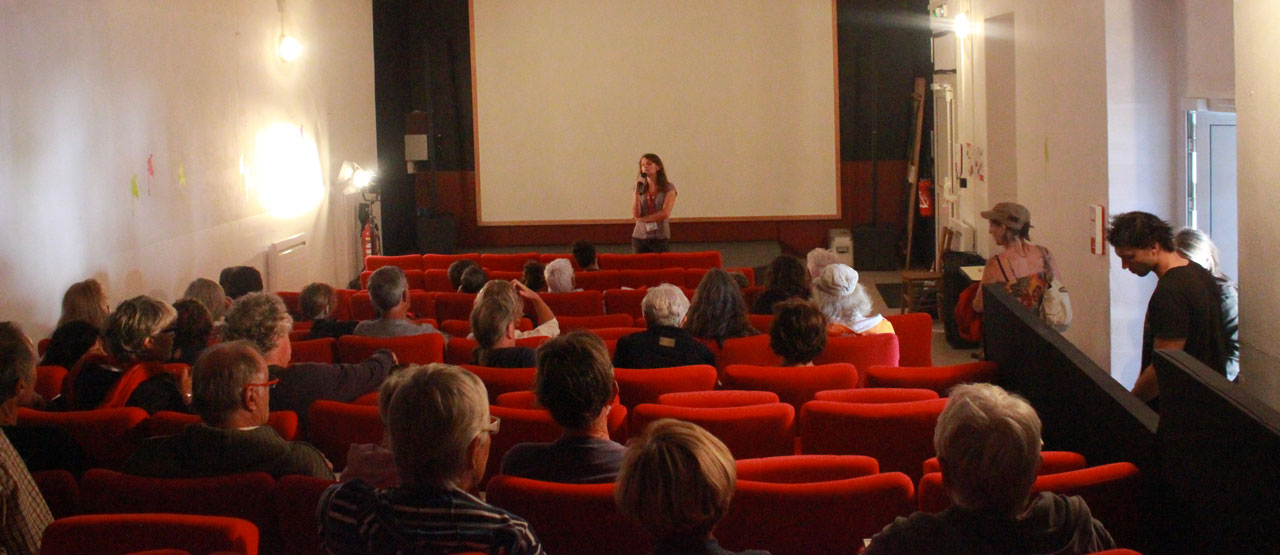 The company
Les Films de la pluie is a documentary film production company based in Logonna Daoulas, in the French department of Finistère. It was founded in June 2014 by Sylvie Plunian, its producer and manager.
After studying cinema in Rennes and obtaining a Master degree in film making and documentary production in Strasbourg, Sylvie Plunian gained experience in Lussas for eight years, where she was particularly responsible for the production of documentary film collections and also films directed by young authors.
Her ambition with Les Films de la pluie is to produce auteur films, whether local, regional or international, which make us see the world in a different way.
After six years the company has today eight films in its catalogue and eight projects in development or being produced which are co-produced by or sold to channels like France Télévisions (France 3, France Ô, Nouvelle-Calédonie 1ère), Lyon Capitale TV, local channels in Brittany (Tébéo, Tébésud & TVR), TV 78, the French platforms Tënk and Kub.
In the Stillness of Sounds by Stéphane Manchematin and Serge Steyer received a Etoile de la Scam in 2019 et the Prix audiovisuel de la Scam in 2020. Nofinofy by Michaël Andrianaly was doubly award-winning at Cinéma du réel in 2019 and received a Etoile de la Scam in 2020.
---
The associative network
Les Films de la pluie is an active member of several professional associations :
Films en Bretagne, that brings together and represents audiovisual and cinema professions in Brittany. Its purpose is to promote the development of audiovisual and film production and creation in the region.

Lumière du monde, as a producers' cooperative that brings together more than 100 professionals coming from Africa, Eurasia, the Caribbean, the Indian Ocean, the Pacific Ocean, Asia and Europe.

Docmonde, that offers international trainings and enables young authors to develop their film projects. Sylvie Plunian has been working for several years as a trainer in documentary production in Madagascar, in Senegal and in New Caledonia.
---
Contact
Les Films de la pluie
35 Chemin de Kernisi
29460 Logonna Daoulas
France

Tel : +33 (0)6 31 88 97 14